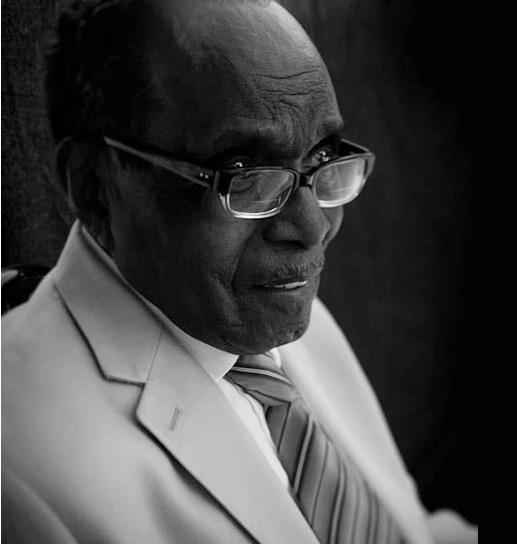 Bernando LaPallo was born in Victoria, Brazil on August 17,1901 to Mattie Carr and Bernando LaPallo Sr. He moved to the United States and was raised by his father who was a doctor in Philadelphia and New York. He lived in New York City for more than 90 years and raised his family there living through major segments of American history like the the sinking of the Titanic, the first flights from North Carolina, the Great Depression,The Harlem Renaissance,World War 2 and The Civil Rights Movement. He enjoyed four professions during his lifetime which spanned over a century until his death in Tempe, Arizona at 114 years of age. His career path began with the culinary arts later transitioning to the healing arts,consultation and finally as author and lecturer on the keys to his health and longevity.
Bernando's curiosity and passion for food led him to become a 5 star chef after completing his course of study and graduating in 1928 from the school of culinary arts at La Sorbonne in Paris, France. After years of working as a chef on steam liners, resorts and as a merchant marine during World War 2, he officially retired from that profession to pursue another – this time in the healing arts. He got his massage license at age 69 from The Swedish Institute in New York City.
Spurred on by his father's instructions that one's feet were very important, Bernando went on to study and become licensed as a reflexologist and a doctor of podiatry (for a second time) at New York University at the age 73. He had a successful private massage practice for more than 20 years treating people from all walks of life from the very wealthy to members of The Rockettes. In between he found time to get another certificate from the Robert Finance School of Hair and Makeup in 1983 at age 82. Always seeking to deepen his knowledge, he completed a course of study in herbalogy at age 94 with The American Botanical Pharmacy founded by Dr. Richard Schulze. A sought after lecturer due to his sharp mind, sharp social skills, impeccable sartorial style, smooth skin and unswerving discipline Bernando completed two books the first at age 107 and the second at age 113. His inspirational legacy of "Obedience & Moderation" remains in the form of two books available in both print and digital formats:
"Age Less Live More – Achieving Health and Vitality at 107 Years and Beyond" and "Beyond 100 – How to Live Well Into Your Second Century".